BreastEnlargement - American Breast Enlargement Association
Breast enlargement is a serious surgery with many potential complications. We answer the most common questions.

Learn More
The basics about breast enlargement surgery. The more you know about what to expect, the better prepared you are.

Learn more
Can Breast Pumps Give You Bigger Breasts?
A growing number of women are looking for easy ways to increase their breast size. Of course, there are a number of options out there. Some work, and others don't. Some seem normal, and others are a bit bizarre.
One method of breast enlargement that's started to gain some popularity is the breast enlargement pump. Breast pumps are designed to slowly stretch skin and soft tissues through vacuum pressure, helping your breasts grow and expand over time.
It sounds great in theory, but do breast pumps work? Are they safe to use? What other options do you have for safely and naturally increasing your breast size?
Read on to find out the truth.
Do Breast Pumps Work?
There really isn't a simple answer to this question because there are so many different types of breast enlargement pumps out there. Of course, only one breast pump is FDA-approved for breast enhancement, and that's the Brava system. And while this breast enlargement pump has been shown to get results, it's very expensive (about $2,500) and inconvenient (needs to be worn about 12 hours per day).
Other breast pumps are temporary pumps. They're inexpensive, but they just don't produce long-term results. What's worse is they're dangerous and can cause broken blood vessels and other health complications.
Simply put, we're confident in saying there are far better options available than breast pumps for breast enlargement. Keep reading to learn more about other techniques for increasing breast size.
Breast Enhancement Exercises
Another technique women have tried using to increase breast size is breast enhancement exercises. That's right. Supposedly, there are certain exercises you can do to make your breasts bigger. Sounds a little crazy, right?
Well, it probably is. The truth is that exercises might build up pectoral muscles, but they do not give you more fatty tissue in your breasts. And the fatty tissue is what makes your breasts bigger.
Simply put, breast enhancement exercises aren't a viable solution for women looking to get bigger breasts. Read on to discover a better option.
Best Breast Enhancement Products
So, just what are the best breast enhancement products? We've looked extensively at all of the top treatments out there today, and the truth is most of them just don't work.
However, we have found that there are some breast enhancement products that get results. After detailed analysis of the different treatment options, we've found that Perfect Curves is the best product of its kind. Through the use of proven ingredients, these breast enlargement pills help you safely and naturally increase breast size at an affordable price.
Learn more by reading our Perfect Curves review today!
How much does it cost?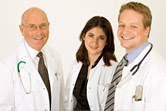 You know you want your plastic surgeon to be board-certified. Be sure to work through our checklist before you make your first appointment.
Recovery time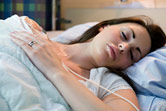 Breast enlargement surgery is associated with side effects and downtime. Know what to expect.
How much does it cost?
Breast enlargement surgery pricing is highly dependent on geography. Top doctors charge higher prices. Even the cost of breast implants varies greatly. Learn more about the variables in the cost of breast enlargement.