BreastEnlargement - American Breast Enlargement Association
Breast enlargement is a serious surgery with many potential complications. We answer the most common questions.

Learn More
The basics about breast enlargement surgery. The more you know about what to expect, the better prepared you are.

Learn more
Sitemap
Procedures
Planning
Before And After
Find A Doctor
Research And News
Other
How much does it cost?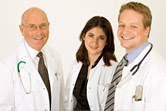 You know you want your plastic surgeon to be board-certified. Be sure to work through our checklist before you make your first appointment.
Recovery time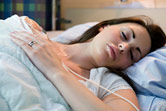 Breast enlargement surgery is associated with side effects and downtime. Know what to expect.
How much does it cost?
Breast enlargement surgery pricing is highly dependent on geography. Top doctors charge higher prices. Even the cost of breast implants varies greatly. Learn more about the variables in the cost of breast enlargement.